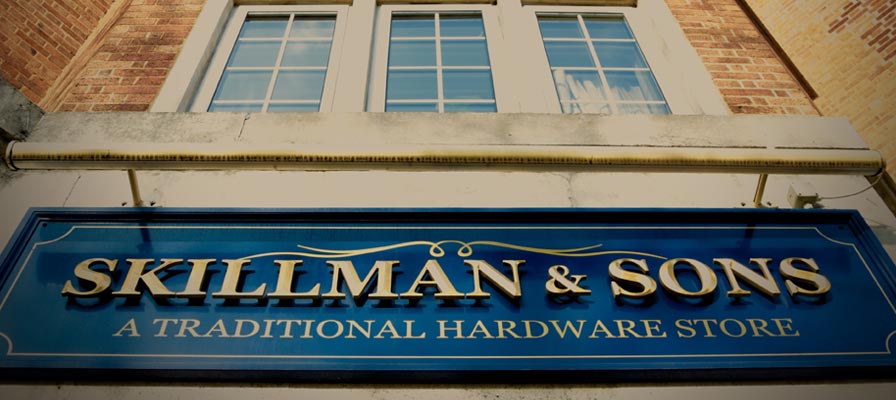 The original Skillman and Sons was opened by Alfred Daniel Skillman in 1900. The store was famous for selling everything from watering cans to musical instruments. Today at Skillmans you will find some of the best hand tools from around the world, together with top quality hardware and ironmongery from the UK, as well as the most functional cleaning products made from all over Europe and the rest of the world.

We are proud to be part of OH MY GOSH LONDON.

Good Old School Hardware; traditional hardware stores in central London. We have a passion for old fashioned service and top quality products.

Please browse our online shop for a hand picked selection of products that we stock. Feel free to contact us if you can't find what you want; we are more than likely to have it in store, or we will be able to order it.